Usui Reiki Training Retreat in the Sacred Valley of Peru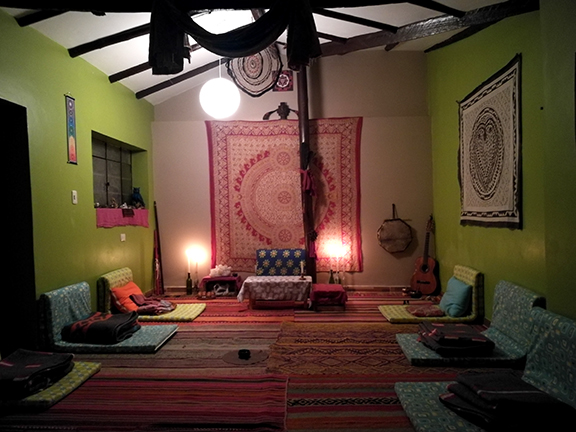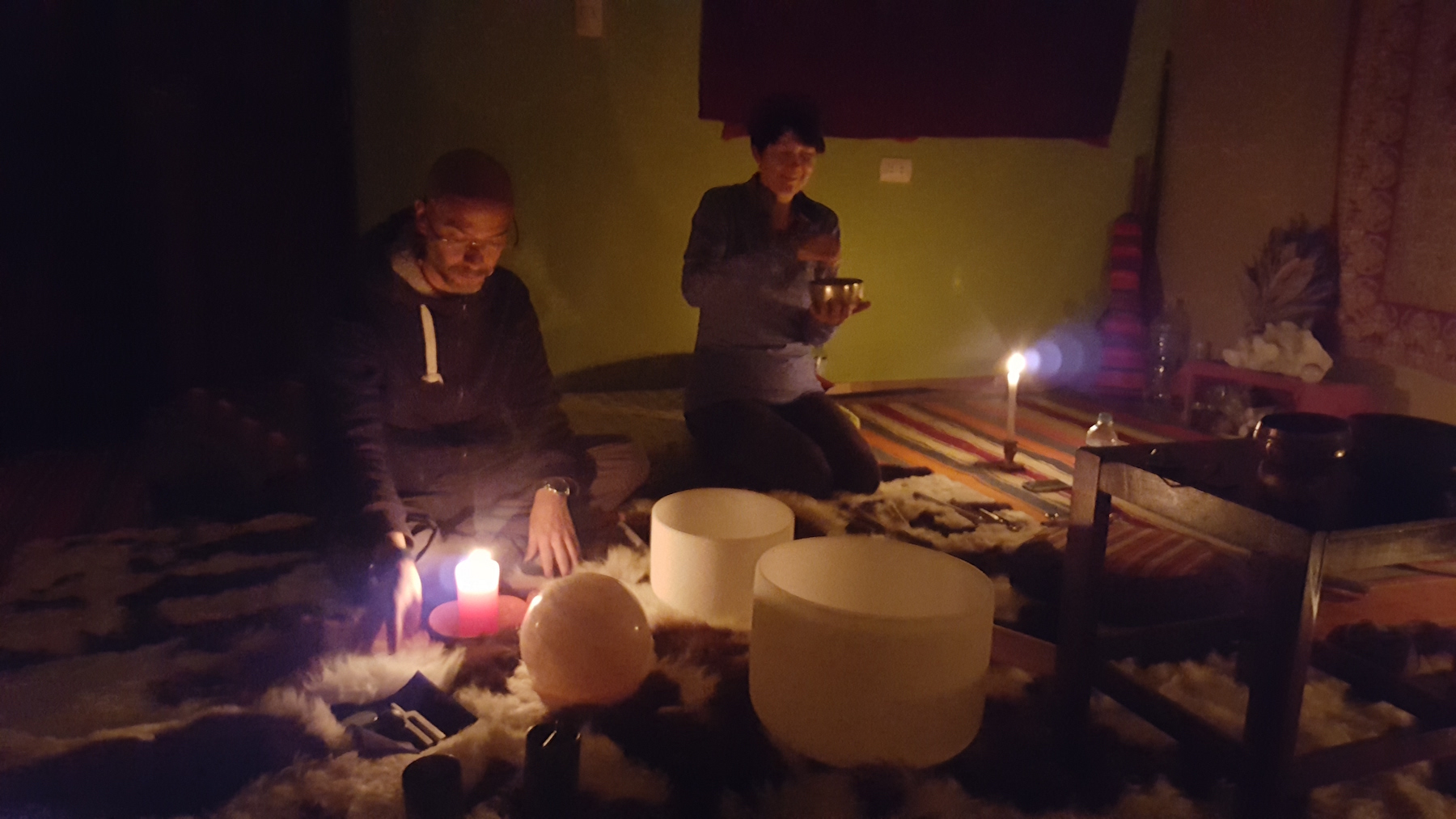 Years ago Reiki energy changed my life. I was physically ill and feeling lost at the time. I knew something was missing, and I knew I needed a change. It was Reiki that helped me find the way. Reiki connected me to the life force within. To the magic that I knew as a child but had forgotten. To the magic that lives everywhere. By practicing the Reiki principles of love, light and compassion, I was able to heal myself from the inside out, discovering in the process who I truly was, and all the love that surrounded me.
- Tati Rabell, Reiki Master Teacher, Usui Reiki
BENEFITS OF REIKI
• Chakra alignment & energy clearing
• Increased energy, joy, wellness and vitality
• Pain Relief (both physical and emotional)
• Stress reduction and relaxation
• Relief from depression & anxiety
• Relief from mental distress, and increased clarity
• Healing illnesses at the source
• Alignment with soul path or purpose
• General sense of harmony
• Reconnecting with the self within
PRICING:
- 2-Day Workshop & Certification ~ July 30-31 - $333
INCLUDES:
2-day workshop: Reiki introduction, class & course materials, group practice, guided meditations, attunement ceremony, Fire ceremony & Usui Reiki Level 2 Certification
Vegetarian meals
One-night lodging
- 5-day Reiki 1 & 2 Retreat: Advanced Coursework ~ July 30-Aug 3 - $733
INCLUDES:
2-day workshop: Reiki introduction, class & course materials, group practice, guided meditations, attunement ceremony, Fire ceremony & Usui Reiki Level 2 Certification
Shamanic healing coursework
Crystal Healing coursework
Crystal Grid Ceremony with Gifted Crystal
Cacao Ceremony
Optional Rapé Ceremony (Sacred Amazonian Tobacco)
Sacred Site Kinsa Cocha: The magical energy of these sacred lakes at 4000 meters will amplify the flow of Reiki energy through your whole being. We will visit this sacred ground to practice our new skills at one of the most magical places on Earth
All meals (vegetarian)
5 nights lodging
ABOUT THE COURSE:
The basic Usui Reiki principles and lessons can be separated into either 3 levels or 4 levels, which some teachers parse out in slightly different ways. My lineage and view is for Reiki to be done in 4 separate levels, so that the student can receive the highest benefits possible from this beautiful journey.
The path of the Reiki student non-coincidentally mirrors a personal healing path. It is important for any healer to first experience deep personal healing in order to better serve those who come to him/her for a session. This journey must be embarked with the utmost devotion, openness and willingness to heal, even if at times this means facing our own shadow self. The path of the Reiki healer, much like many spiritual paths, is that of a Light warrior.. valiantly facing the deepest darkest parts of the self, in order to transmute them into light and healing. It is this light and healing energy that then allows us to better serve humanity - as well as ourselves.
Reiki is not the only path to healing, of course - yet in my eyes it is a wonderful and effectively transformative step. Reiki creates a direct connection with our life force, opening firstly our heart, then our third eye, altogether initiating a profound rebirth which can guide us into many different wellness practices, and in some cases opening psychic or intuitive abilities we never thought possible. Reiki energy is Love energy, and thus can do no harm. In my personal practice this energy has served me as an amazing base to everything else that I do. For example in multiple shamanic practices the healer must navigate worlds and energies that are not all Light.. And it has been the Reiki connection within me that has always kept me safe and trusting. A beautiful safeguard I can always come back to.
In the tradition of Usui Reiki, there is a series of symbols or Kanji, which are ceremonially passed to the student by the process of an attunement. Each level will provide the student with a set of symbols that correspond to the appropriate steps in the healing journey. The student will then practice self-healing during 21 days to enable the maximum amount of Reiki energy to flow and purify the student, before using these tools for healing others.
The Reiki healing journey levels in my lineage are taught as follows:
• Level 1 - The activator symbol ("plugs in" the practitioner to the Universal life force / Reiki energy). This symbol additional initiates the healing of the body, connecting us to our full essence here on Earth.
• Level 2 - The purification symbol for mental & emotional healing and clearings, and the ability to perform long distance healings
• Level 3 - Master practitioner Level: Becoming a portal of Light and connecting to your Soul Purpose
• Level 4 - Master Teacher Level: The ability to attune others & propagate this beautiful lineage by teaching Reiki
*Note: each level course includes an in-depth class, attunement ceremony and certificate for that Level, and demands a 21-day cleanse after the day of the attunement, where the student will practice Reiki on him/herself and focus on inner healing before practicing on others.
WHAT TO BRING:
- Write down 3 intentions for this beautiful step in your life
- Write down 3 things you are ready to release from your life in a separate piece of paper
- Bring 5 crystals or small personal objects to use during the ceremony
In this multi-day workshop for Reiki 1 & 2, you will learn the basics of Reiki, along with receiving the first three Kanji's (symbols) of Reiki. This will be an energetically intense workshop designed only for students of the utmost openness, devotion and willingness towards transformation. Once you commit to the path of Light, your angels will make sure you stay on it, even during times you might want to resist.. Reiki is its own kind of medicine. Gentle and comforting, yet also serious and demanding of deep commitment to your soul, to your true Self, and to Healing. If this resonates with you, come join us for this beautiful journey!
Much love,
Tati Rabell
Tati Rabell mixes Reiki, Shamanic healing, Psychic Healing, Sound Healing, Crystal work and other forms of Lightwork to create a portal of high vibrational energies for her clients. Working within upper realms with Spirits, Angels and other light beings to better understand the specific needs of each person, she elevates the person to a safe inter-dimensional space where healing can take place in its purest form. Tati's sessions and classes tend to be deeply transformational and revealing, all while being also a relaxing experience filled with love, light and rejuvenation.
Certifications/Training:
- Certified Usui Reiki Master Practitioner and Teacher (IARP)
- Certified Karuna Holy Fire Reiki Practitioner
- Certified Pampamesayoq Curandera in the Inca Andean tradition
- Trained Shamanic healer in multiple Mesoamerican traditions
- Experienced Sound Healer / Trained musician, multi-instrumentalist & vocalist
- Certified Therapist in Basic Ayurvedic Massage
For more details and testimonials: https://kaliwasi.com/tati
View Event →